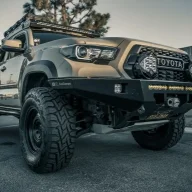 = VII • Aficionado
T3G O.G.
Messages

1,422
Location
T3G Member

#112
Got my first thank you card for helping out a TACO Bro!
I'm so appreciative of the support I've been given as a Tacoma contributor.
I've gotten comments and DMs on all the social media platforms I'm on and had people come up to me wanting to say hi and thanking me as well.
Just awesome!