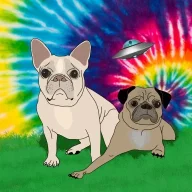 T3G Level: Legendary
Badministrator
T3G O.G.
Messages

4,875
Location
First Name

Tyler
Military

Marine Corps (Vet.)
T3G Member

#1
In our first themed RotM, @mjstacoma took the win by just a few votes!
I had a few people ask me about this: No, those wheels are not aftermarket. This truck has a relatively rare
XP package
that has some darkened cosmetic features. Now, I also know we had some debate on what should and should not qualify for our "stock" theme. This being our first one, was a bit messy, and I take responsibility for that, but I do think this was a good learning experience to help us make our system better in the future. The one thing this truck has that was questionable for some members is its roof top tent and snorkel, which would be considered overland gear. Going forward, I don't think I want to have visible overland gear on the truck. If you have more feedback on how this month went, please post it here:
https://tacoma3g.com/threads/do-you-guys-think-there-should-be-a-limit-on-rotm-submissions.10523/
@mjstacoma
, enjoy your
@Victory4x4
MOLLE kit,
T3G patch
, and
T3G sticker!
Your photo will also be in the sidebar of the forum homepage until it is replaced by next month's winner, and you're going to get some special username flare. Lastly, I will feature your truck on the T3G Instagram today.
As for everyone else, this contest will be occurring every month and as long as you haven't won within the last 6 months, you're free to enter each month! The next one will be open for submissions on June 10.