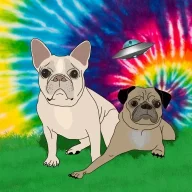 • Paragon
Badministrator
Tacoma3G O.G.
Messages

6,192
Upvotes Recieved

9,925
Location
First Name

Tyler
Truck Year

2017
Truck Color

Quicksand
Truck Grade

Off-Road
Cab & Bed

Double Cab, Long Bed
Transmission

Automatic
T3G Member

#1
Last.fm is a music scrobbling service, which essentially just tracks what you're listening to via iTunes or Spotify. It used to be really popular around 2005-2010, but it's still around. I think people like me, who have been using it for 10+ years, might be the only people who still bother. But I do like being able to see my history. Data for anything is always interesting to me.

If you guys do have one, post it up. I listen to anything and everything (except country). My last.fm makes me look like I have the worst taste in music, but I have no shame. I will post mine if you guys end up knowing what the hell I'm talking about, lol.