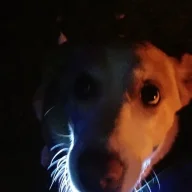 Messages

9
Upvotes Recieved

16
First Name

Ryan
T3G Member

#7,687
Hello and thank you for the add! New guy signing in here, just checking out the forum and seeing what its all about.
I have bad news for you all, my build thread isn't going to be great or exciting. Its mostly full of small practical things that help me do my camping thing along with a bunch of childish lunatic cosmetics that no grown adult should ever do to their truck.
My truck's main purpose is to eat a bunch of highway miles and then drag a camper across a dirt field. I do some light off-roading here and there, I've been known to explore a rocky path for the hell of it. But I hold no illusions of poser's grandeur, this truck is my grocery getter and thats how I want to build it.
Here is my 2018 Sport, doing what I optimized it to do:
And here is my list of ever-growing yet little-bitty mods to it.
Engine:
Exterior: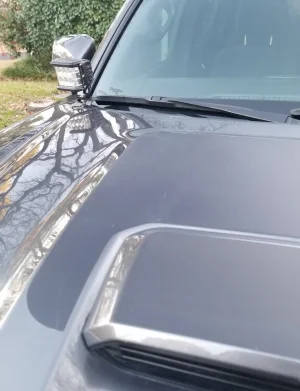 265/70/17 Wildpeaks
Cali-Raised Ditch Lights and rigid amber covers
Roadmaster Active Suspension (helper springs)
Meso Gasshole
A plethora of plastidip, vinyl, and spraypaint, because who doesn't love spray-painting a brand new truck?
Bed: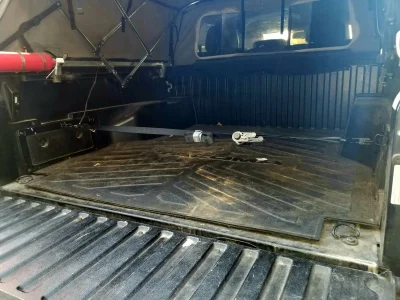 Softopper, of course
Doggie window mod for Softopper
3rd brake for Softopper
Bed Mat
Fire Extinguisher mount with quick release
Square 1" tie downs mounted over the cubbies, for the little things in life.
Interior: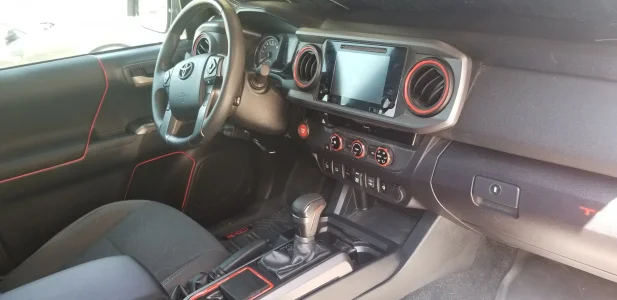 Dash-cam, a must have.
Gator floor liners (Husky's "off brand")
Console organizer
Subaru Tweeters
Meso dome and map lights
Meso red vents, climate control, and console trim pieces.
Generic red trim wherever I could shoehorn in.
Fancy TRD shift knob.
Dog hammock.
The trailer: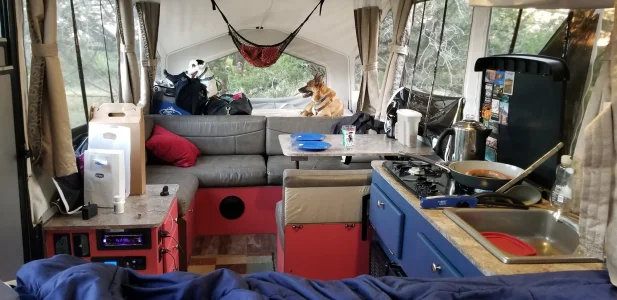 This counts as part of the build, right?
Painted interior
Dual batteries for a combined 180 amp hours of run time
Interior wiring overhaul and battery monitor installed
Extra USB charging stations
Full LED light conversion
Blue underframe rock lights
Overhead light bar
Rear view camera
Various hanging organizers, because you can't carry enough junk.
Mattress trays lined with athletic mat
Stabilizer jacks retrofitted with lock bars
Folding mattress so that my princess-butt can sleep on 9" of cushion.
Thanks, lookin' forward to looking around!
Last edited: