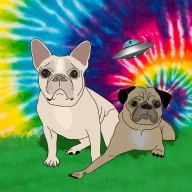 🔟 Mythical
Badministrator
T3G Member

#1
Messages

8,405
Reaction score

17,486
Age

31
Location
Truck Year

2017
Truck Color

Quicksand
Truck Grade

Off-Road
Cab & Bed

Double Cab, Long Bed
Transmission

Automatic
Instagram
YouTube
I've been sitting on these bad boys for a LONG time. Well, the time is here! (I mean, my truck left me no choice - more on that later.)
This will be my "live" install thread of the

ARCHIVE
Hammer Hangers, shackles, and cross tube. I'll continue to update this thread with tips and photos while I'm actually doing the install. The process is generally considered very simple but time consuming due to the removal of factory rivets in the frame.
---
Here's the goods.

Tacoma3G forum members eligible for 5% discount

, please message

ARCHIVE

on the forum for coupon code BEFORE YOU BUY. 2005-2021 TACOMA HAMMER HANGERS SHACKLE HANGERS SOA+SUA TRD PRO
-WHAT THEY DO: Noticeably improve ride quality and composure, improve handling by reducing rear sway, increase travel capacity (12" typical with shock relo, 14" max), and vastly increase durability over stock flimsy hangers, which cause the annoying Tacoma rear jitters.

-Hammer hangers properly align with the leaf springs!!!

-Version 3: Highest clearance replacement hangers on the market, Features 2 positions: Max droop and now stock location possible by drilling 1 extra hole

-Compatible with EVERY Spring Over Axle (SOA) spring pack on the market and Spring Under Axle (SUA) conversions (4.0" shackles recommended).

-A must for all Tacomas from stock daily driver to fully built (No other mods are required to run these hangers)

-NO LIFT on VERSION 3. (HH version 3 released 8/2020; 4.0" shackles would lower the truck about 1/4" vs stock hanger/shackle.)
OPTIONAL SHACKLE ADD-ON
-Reusing stock shackles (3.4") and OEM rubber bushings are totally fine for SOA (Fab'd shackles extend your lead time)

-Select quality poly bushings/sleeves for the stock shackle for 10"-14" travel (must remove the stock metal/rubber bushings)

-3.6" shackles jig-built from 3/16" steel, 1/4" wall machined DOM tube, and assembled w/ poly bushings & grease fitting.

-4.0" shackles jig-built from 3/16" steel, 1/4" wall machined DOM tube, and assembled w/ poly bushings & grease fitting.

(4.0" shackles will work with any spring. 4.0" shackles required for Deaver SUA springs)
HIGH CLEARANCE CROSS TUBE OPTION FOR TACOMA HAMMER HANGERS
-This Hi clearance cross tube option is 1.75" SQ tube x .120 wall steel w/ 1/4" end flanges, also bolts to stock cross member with included bracket (100% bolt-on no drilling), powdercoated, and includes hardware.

The cross tube DOES add an additional improvement in ride quality (~20% of hanger improvement), because it connects the 2 hangers and frame rails together which adds torsional rigidity.

This also protects the frame from stress applied to one hanger like rock hits.
---
Here's why -- in my case in particular -- I have to do this upgrade.
My

DobinsonsUSA
leaf springs, over time, chewed into the factory leaf spring shackles. I believe its the edge of the second leaf that does this. I've heard this can happen with various aftermarket leaf springs, so check your truck!
We have more leaf spring information and comparisons in this thread
.
Last edited: