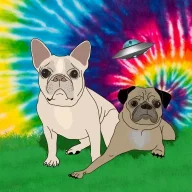 = IX • Paragon
Badministrator
T3G O.G.
Messages

5,861
Location
First Name

Tyler
Military

Marine Corps (Vet.)
Build Thread
T3G Member

#1
I know it's a longshot asking outdoor adventure people like us, but sometimes
Paige
and I like to hang on our couch and play a little Overwatch on PS4.
Anyone else happen to play and wanna get in some games together?