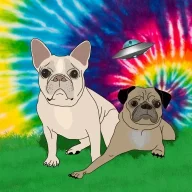 ✓ • Mythical
Badministrator
Messages

7,059
Upvotes Recieved

12,860
Location
First Name

Tyler
Truck Year

2017
Truck Color

Quicksand
Truck Grade

Off-Road
Cab & Bed

Double Cab, Long Bed
Transmission

Automatic
T3G Member

#1
---
To celebrate the launch of their new 3rd Generation Tacoma accessories,
4 Wheel Parts
have paired up with
Tacoma3G
to host a Giveaway, and the second winner has been selected!
The T3G member that will be receiving a
rear bumper
for their truck is...

bonifacio

!
Congrats on being selected by
4 Wheel Parts
based on your entry post! Be sure to put that bumper to good use and share some photos on the forum for us.
Here's his entry:
I had a 4Runner back in high school and missed it. That was almost 18 years ago. I was always into modifying cars. It was a hobby, a passion. Got into car sales and it was taken away from me. Decided to go back to school. Started working at a State Prison. Learned it comes with good pay and early retirement. So there I was. Bought a house and did all the right things. Then I got trapped in this live to work cycle. Had a 2015 Corolla with everything. I've always wanted a Tacoma from back in the days I sold them. Impulsive thinking and woosh. I earned it. 2019 Tacoma in a snow storm. Literally the dealer driver went to pick it up during a State of Emergency. At first it was the little things. Then the more I'd read, the more I needed. Modifying the Tacoma became a hobby again. It's had it's ups and down. But it's helped keep my mental sanity. A build to keep me distracted, a progressive project that never ends and it gives me a sense of accomplishment after every new install. In the 2 years I've owned it, I've met a lot of people. It's the community that helps me get by. Tacoma3G.com has a more insightful base and I've received thoughtful help with specific questions. Don't get the same feedback from other places.

I want to explore more with the truck. Try new things. Taking it off road. Continue learning. I'm aiming for a RTT later on. Open up a new hobby to meet good people.

Currently running around bumperless. -.-

If it helps I'd be willing to contribute by doing a write up and sharing it on multiple social media platforms.

One of my strong skills is networking. Can get exposure and recommend people.

I've been eyeballing a winch from 4WP's for a while now.

Off-roading requires a lot of essential gear, but no riders worth their salt dare venture into the great outdoors without a winch. A powerful, superi (Read More)

If selected, I'd be interested in the rear bumper.
---
There were a lot of really good stories submitted and

4 Wheel Parts

had a hard time choosing just one winner. Them and myself really enjoyed reading your stories and intend to pair up for another one of these in the future, so keep an eye out for that!
---