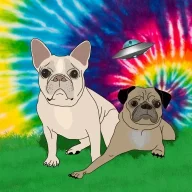 • Paragon
Badministrator
Tacoma3G O.G.
Messages

6,193
Upvotes Recieved

9,938
Location
First Name

Tyler
Truck Year

2017
Truck Color

Quicksand
Truck Grade

Off-Road
Cab & Bed

Double Cab, Long Bed
Transmission

Automatic
T3G Member

#1
We have a handful of members making YouTube content so I think it would be cool if we put all of our channel links in a nice little directory. I encourage subscribing to fellow T3G members as it will give a sense of being real life friends with each other despite potentially never getting to meet in person.
If you want your channel added, copy and paste the following text with your info included and I will add it to the list.
Channel name:

Channel URL:
Topics covered on channel:

Instagram handle (if applicable):
FORUM NAME

CHANNEL NAME/URL

TOPICS COVERED

INSTAGRAM

Tyler

The Wandering Winterfields
My Tacoma, Four Wheel Camper, DIY, full-time road life adventures
@Wandering
Winterfields

Ibryant20

Ian Bryant
Traveling the US, full time RV living, overland/Tacoma, hiking/backpacking
@ibryant20

Jesse Rizo

Jesse Rizo
DIY installs, reviews, giveaways, offroad trails, camping vlogs
@_jesserizo

knightacoma

knightacoma
Tacoma related installs, product reviews/overviews, adventures, mountain biking
@knightacoma

Mr. Nobody

Taco_Nobodys
Informational walk-arounds, product info, and travel videos
@Taco_Nobodys

OzarkLander

OzarkLander
Our adventures in Arkansas, Tacoma/4Runner mod installs, custom fab
n/a
onwrrds
Onwrrds
Installs & how-to, off-roading, camping, truck walk-arounds, vlogs
@onwrrds

RevN3

RevN3 Adventures!
Exploring Oregon backcountry and installing stuff on my truck, poorly
@RevNthree
Rob Daman
Rob Daman
Stuff
@_RobDaman
Ruben Z
Adventure Tacoma
Day trips in my Tacoma, installs, etc.
@Adventure.Tacoma
StormRnr
All-Terrain Family
Family Adventure: camping, overlanding, 4x4, biking, skiing, etc.
@Allterrainfamily
Tacobeltran
adventure w beltrans
Camping, mountains, off-road gear, road trips
@avtr.rig

Tacomadad18

Tacoma Dad
Off-roading from easy to hardcore, DIY work
@TacomaDad18

Taco.HOG

Taco.Hog
Wheeling videos
@Taco.Hog

thetopalovic

thetopalovic
How-to installs and reviews on my 3rd Gen Tacoma
@thetopalovictaco

UnpavedPreferred

Unpaved Preferred
Hiking, trail running, off-roading, camping, exploring
@UnpavedPreferred
Last edited: