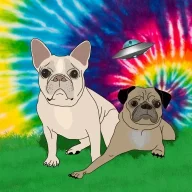 ✓ • Mythical
Badministrator
Messages

7,078
Upvotes Recieved

12,924
Location
First Name

Tyler
Truck Year

2017
Truck Color

Quicksand
Truck Grade

Off-Road
Cab & Bed

Double Cab, Long Bed
Transmission

Automatic
T3G Member

#1
Now that we're coming up on four months of being online and have been thriving ever since, I thought I'd check in with the community to find out what you guys would like to see updated/changed/added to the website. I admit I have totally neglected the forum lately, but I haven't been neglecting T3G itself; just posting less cause of how busy I am behind the scenes.
Anyway, we've had a strong run with the site exactly how it is, and I've gotten a ton of positive feedback on the way it looks. But I'd like to start expanding to make it even more useful for 3rd gen owners. Please drop all suggestions in this thread, whether it is the addition of more forums and sub-forums, or more site features that we don't currently offer.
Things I have in mind:
A real homepage. Rather than the forum being the first thing you see, I'm thinking an actual website homepage with videos and articles related to 3rd gen stuff could be cool.
A real marketplace. The marketplace system we have now is working, but I'm thinking it would be cool to have a no-shit buy/sell/trade system in place that makes browsing much more user-friendly, kinda like how OfferUp looks.
A wiki. This would rely on the community, as most wiki's do. But so many people ask me simple 3rd gen and wheeling questions. It would be kinda cool to just link them to the relevant wiki page.
More forums. Launching the forum I didn't wanna have too many forums cause I don't like having dead sections on the site. But now I think we're at the point where a few more wouldn't hurt, depending on what you guys want.
Better vendor system + premium vendors and regular vendors being seperated
The supply store and drop-shipping of actual parts - this one is big and has always been "under construction"