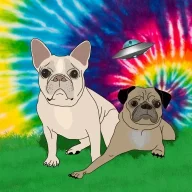 ✓ • Mythical
Badministrator
Messages

7,080
Upvotes Recieved

12,929
Location
First Name

Tyler
Truck Year

2017
Truck Color

Quicksand
Truck Grade

Off-Road
Cab & Bed

Double Cab, Long Bed
Transmission

Automatic
T3G Member

#1
Hey guys. Just thought I'd fill you in on what I've been up to for T3G lately.

My current focus is SEO, or search engine optimization, which is ideally having the site on the first page of a Google search for "3rd gen Tacoma" and other similar keywords. My goal is to get more active members here, which will result in more activity, which results in more members, and then it goes full circle. I've spent a decent amount on advertising so far, but I'm not so sure it has been paying off to be honest.

I'm also getting stickers made but it's taking a little longer cause I wanted to be sure they are good quality stickers that won't fade.

Anyway, thanks to all of you guys for the T3G support. I love our little community and it always makes me happy to wake up in the morning and see a bunch of new posts.

And while we're here, is there anything I could be doing better? Please let me know.