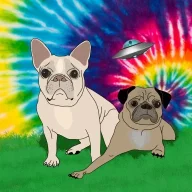 T3G Level: Legendary
Badministrator
T3G O.G.
Messages

4,882
Location
First Name

Tyler
Military

Marine Corps (Vet.)
T3G Member

#1
T3G fam,
I always try to keep it real with you guys and talk about behind the scenes development and plans for the website when I can. I think a key part to being a good forum administrator is being personable with your members and bringing things down to a level that doesn't have them feeling left out. Because what good would any of my ideas be if you guys had no say on them, hated them, and left the website? So here we are.
This weekend at an OC-Overland meet in SoCal, I ended up in a conversation with
@Mr. Nobody
,
@Malcolm
,
@Romp-A-Taco
, and
@Paige
about a relatively spontaneous idea.
What if we opened the forum up to all Toyota 4x4 trucks instead of being exclusive to the 3rd gen Taco? ?
Hear. Me. Out.
I created T3G as a 3rd gen specific forum because those are the trucks I care about. I honestly have no need for 1st and 2nd gen content to be available to me. I thought a specific niche like this would make us unique and a reason we'd be able to succeed.
And it pretty much is.
However, over the year that we've been doing this, many people ask me and other staff about other Toyota trucks. "What about 2nd gens and 4Runners? You guys don't want those?" Well, no, we don't... that's the point! Even vendors have been saying they wish they had an alternative to TW but T3G being specific to 3rd gens just isn't enough because they sell products for all Toyota trucks. I have never really considered these opinions until this weekend.
This weekend I started really thinking about this and brainstormed some options. People love T3G because of the way the community is. Respectful, no cliques or trolls, and the forum itself is pretty and modern. But not everyone has a 3rd gen, so while they would like to be part of community like that, they feel like they can't. How can we take the good things from what we've built and expand on it, opening it up to this rapidly growing hobby? Create a sister site for other Tacomas? Meh.
But I think I might have a solution.
There is a way that I can open up our forum to all Toyota 4x4 trucks and still have it feel like it is only for 3rd gen owners if that is what you prefer.
It is actually possible for me to give members the option on what content they want to see, completely customizable by them. If they ONLY want to see the 3rd gen stuff, exactly the way it is now, they can do that. If they want 3rd gen stuff and 1st gen 4Runner stuff, they would be able to do that. If they want all Toyota 4x4 stuff, from Hilux to FJ to Land Cruiser to whatever else, they can have that.
This would even function in searches
. If you hide everything but 3rd gen stuff and do a search, only 3rd gen results will appear. It would truly allow you get rid of all the content you don't want.
The major noticeable change if we did this would be a rebrand on our name and a (hopeful) increase in new members to join our community.
As far as changing the name, it wouldn't feel right to have a forum for all Toyota trucks under our current name. We'd think of a new name that is more fitting to our new structure. I already have a list of names, some awful, some decent, and one that I am kind of favoring. But if you guys like this idea, I'd love to hear your suggestions for names. And for the T3G name and logo - it doesn't have to die. It can represent a branch within our main website and the URL itself would redirect to the 3rd gen Tacoma section.
Increase in members: Opening our community up to all Toyota 4x4 and overland enthusiasts has potential for us to grow substantially. And while I don't expect you to suddenly care about 4Runner and FJ rigs, it does still bring something to the table, which is new friends to share a common interest. Say we gain 1,000 new members from this, all who have a truck that isn't a 3rd gen Tacoma. That's still 1,000 new members that can be linked up for local meets and wheeling trips, 1,000 new members to discuss and share ideas about universal truck parts and camping gear like lighting, tires, tents, 1,000 new members to buy and sell those items with, and 1,000 new members to shoot the shit with in our off-topic sections.
I have already created a rough mock-up to help you guys understand my vision. This is meant to show the major changes in the forum structure. It is obviously missing the regional, vendor, and off-topic sections because those would remain the way they are currently. For the truck sections, they can be made as broken down and specific as we want them or as broad as we want them (meaning there are other options we could use compared to what is seen in this mock-up). I think I have a happy medium for the current amount of posts and site traffic we have. We don't want to spread our content too thin by creating a sub-forum for every single different type of topic, but as the site grows it can absolutely be broken down further for more organization.
The big point about this whole idea is that all of the specific truck sections will be customizable by the user.
This means everyone will have the ability to hide whatever section they don't want to see with the click of a button and it will even be hidden in search results. This functionality is really cool and I think it can set us apart.
The marketplace can be handled in a few different ways, so I'm looking for suggestions. The way I have it mocked-up could work fine until we have more activity. For example, you'd go into the Tacoma marketplace and each thread can have a prefix in front of it with what generation the part is compatible with. Then there is a marketplace for parts that work on any truck, like lighting and tents. And one more for unrelated stuff like mountain bikes and tools. Again, we can do this however we want and it doesn't need to be like this.
This is a rough first draft and I am absolutely open to your feedback on this entire idea, but here is the mock-up with the potential name blurred out for now.
I already discussed this with all of the T3G staff and they agree that if done correctly, this could be great for the Toyota overland community. But I'd like to hear what you guys think. If you read through this, please comment with some type of feedback. Please remember this isn't definitely going to happen, it's just an idea that I recently had and I feel like I should present it to everyone.
Last edited: