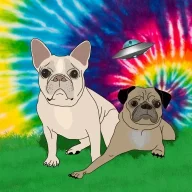 ✓ • Mythical
Badministrator
Messages

7,080
Upvotes Recieved

12,929
Location
First Name

Tyler
Truck Year

2017
Truck Color

Quicksand
Truck Grade

Off-Road
Cab & Bed

Double Cab, Long Bed
Transmission

Automatic
T3G Member

#1
I'm paying to have a custom skin made by a professional. It will be tailored to however we want it to look. Everything from color scheme to a unique logo and the actual layout of the content.
Right now I'm thinking it would be cool to have some sort of skull in the logo because I like badass shit. I also intend to feature everyone's trucks next to the logo that will rotate each time you refresh the page. In addition to the trucks, I'd like to have rotating slogans under the logo that add some sarcasm/comic relief. This is something we can always add to and eventually use inside jokes we create. Some that I've thought of for now:
3rd gen burritos are better.
"I should've bought a jeep", said no one on this forum.
tacoma3g.com - the best 3rd gen Taco forum. (This is by process of elimination, and we're the only one...)
Entune is the best part about the Toyota Tacoma.
Someone should enlighten Tyler on the importance of rock sliders.
What is the point of rock sliders? Seriously.
Did 35" tires effect anyone else's gas mileage?
tacoma3g.com - Where simplicity is paramount and bullshit is... bullshit.
I'm just here for the Controlled Chaos forum.
Just picked up my roof top tent. Do you even overland, bro?
Do you even crawl control, bro?
I sold my cement TRD Pro when it stopped being an exclusive color.
Sick quicksand Taco, dude! I never really see those.
99% of Tacos are in SoCal; are you the 1% making a difference?
Toyota announced the next refresh of the 3rd gen will have a solid axle.
Will sell food for Tacoma money!
Just rolled off the lot with my new 3rd gen. Quick! -- gotta make an overlanding Instagram.
#overland #exploration #fivegrandworthofextrageariwontuse
As for the color scheme, I'm thinking something earthy. Perhaps loosely based off the quicksand color with subtle red accents?