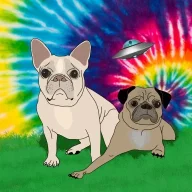 T3G Level: Legendary
Badministrator
T3G O.G.
Messages

4,875
Location
First Name

Tyler
Military

Marine Corps (Vet.)
T3G Member

#1
I like to check in with you guys occasionally and request some general feedback and suggestions. How is everyone liking their experience at T3G? What could I add or change to make the forum better for you?
Some things already on my list:
The entire header of the website is getting completely revamped. I have never liked the one we have. The small T3G logo, the big black background, the small trucks on the right -- it doesn't look good. I am going to design one that looks more like this forum:
A dark theme is in the works. I know this light one can be hard on the eyes at night.
Better, easier to find resources are in the works. Like bumper comparisons, suspension comparisons, etc. We have some of these now but some are outdated and some are hard to find.
More prize options for the Rig of the Month contest. I like the Amazon gift cards because it allows you to get what you want. But I think it's fun when the prize is a surprise from a sponsor like this month.
I am moving the website to a completely different server provider. I don't know how many of you notice this, but the website goes down multiple times a week for up to 5 minutes. I have made many requests for my server provider to fix this, to no avail. It's unacceptable.
Those are some of the things I have on my mind, but not all. What do you guys think?
One more thing:
Most of our traffic numbers are pretty great. We get 12-17k unique visitors to the website per month. We get 8-18 new user registrations per day (this is really good). And we usually have around 200 of our members log in at least once a day.
But our posts per day are usually on the low side: 50-100 posts per day. It goes fairly higher when I post a lot that day because I end up engaging members to respond back to me. But I want to know, is something discouraging people from posting? Or do people just generally like to read everything and either feel they have nothing they need to add or use the "like" button as their response?
Thank you!