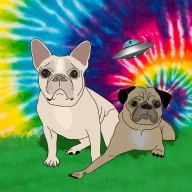 🔟 Mythical
Badministrator
T3G Member

#1
Messages

8,405
Reaction score

17,486
Age

31
Location
Truck Year

2017
Truck Color

Quicksand
Truck Grade

Off-Road
Cab & Bed

Double Cab, Long Bed
Transmission

Automatic
Instagram
YouTube
INTRODUCTION TO TACOMA3G.COM
My name is Tyler Winterfield and in April 2018 I set out to create an organized and friendly community dedicated to 3rd generation Toyota Tacoma and overland enthusiasts, known as Tacoma3G (T3G). I was unhappy with the existing Tacoma and overland communities due to their outdated designs and the elitist attitudes from their seasoned members and moderators toward newer people who are trying to learn. I felt that I could do it better myself with a combination of my 15+ years of forum administration experience and laid-back personality. Hopefully my formula for leadership and website design is enough for you to stick around for a bit. But if you do think something could be different,
please share your suggestion(s) here,
as I'm always looking to improve T3G according to the needs of its members.
On a personal level, I am a disabled United States Marine with a passion for off-roading and trucks. I grew up wheeling with my dad who only owned 4x4s, and I have been drawn to big tires, pulling that 4wd lever, and aimless drives off-the-beaten-path, since before I can remember. I'm married to

Paige
and we have a French Bulldog, Nilla, and a Pug, Penny. Together, we have tens of thousands of miles explored throughout the US, in a handful of different rigs. As of spring 2020, we are living in our Tacoma, full-time, via a Four Wheel Camper, while we continue to explore all of North and South America. As a group, we call ourselves
The Wandering Winterfields
, and if you'd like to follow our journey, more information can be found in
my truck's build thread
.
If you need to contact me for anything at all, you can
send me a private message
, send an email to
tyler@tacoma3g.com
, or you can message me on one of the associated social media accounts.
THE MISSION
The mission of Tacoma3G.com is to provide 3rd generation Tacoma and overland enthusiasts an informative, organized, and friendly community to discuss and learn to modify their trucks, entirely for free. Other similar pages tend to be cluttered, not as user-friendly as T3G, and filled with elitists that are not willing to share their experience to new members who are looking to learn. Tacoma3G.com is designed to be very easy to navigate whether you are using a desktop computer, tablet, or mobile phone, and our homepage is not a never-ending list of junk you don't need. The core of our community is built from like-minded individuals with a wide array of knowledge that are willing to guide you if you just bought your truck and have initial questions and/or are recently picking up the overland lifestyle. Even the most experienced can learn something new here and we always approach each discussion with a "no stupid questions" mindset. In addition to the concise network of resources we offer, we occasionally host local meet-ups to get to know each other and our rigs on a more personal level. Lastly, we have
many popular industry vendors
onboard who will be happy to assist you with their products as well as occasionally provide exclusive T3G discounts and sponsored giveaways.
FORUM GUIDELINES AND ETIQUETTE
As mentioned a few times above, it is important to me that our forum is a welcoming and organized resource for people to continuously want to come back to. Without those core principles, we risk the tight-knit community we've built and we could eventually become one of the rest. I, along with our moderators, will do our best to ensure that doesn't happen and I ask all members do the same by abiding to the following set of guidelines.
Use respect when you have a different opinion than other members. People often come to this forum looking for advice on how to modify their truck, what gear to buy, etc. I encourage everyone to participate in the various discussions this creates, and there will usually be no right answer -- only suggestions. Disagreeing with other members is acceptable as long as you support your opinion with informative details and use a respectful tone in your writing. It goes without saying, but you should be respectful to whomever you speak to in life, and if you apply that on the forum, the experience will be better for everyone. If you do end up in an uncomfortable confrontation with another member, you can use the report button at the bottom of the post in question to send it to the forum staff, or you can message any of the forum staff directly.
"Use the search function" should not be an answer to ANY question. One of the main purposes of being on this forum is to learn and teach others. Replying to people by just stating that their question has already been asked and answered a million times, and that they should've searched first, is not helpful to them. It does not hurt the community, the server, or anything else if a new thread is created about a question that has been answered some time ago. To make even more of a point about it, two different members that asked the same question could and often do require a different answer based on their application and goals. It is much more useful for them to receive a response that is specifically tailored to exactly what they asked. However, if you've made your best attempt at an answer and feel they could benefit from information that you don't have, you may politely suggest they try searching to further dial in on what they need at the bottom of your reply.
A newbie question is not a stupid question. Not everyone has been doing this for years and not everyone has mechanical or DIY experience. Do not shame someone for asking a question that you believe they should already know the answer to. Use your higher level of knowledge to properly inform them. I don't care if they're asking why their push-to-start won't start their truck -- just tell them that they need their foot on the brake and if that still isn't working, feel free to help them troubleshoot to the best of your ability or wait for someone else to respond.
Do not link to or post sexually explicit images, graphic images, or illegal content, in threads, avatars, or anywhere on the forum. A good rule of thumb is to ask yourself if it would be allowed on Instagram. Even then, please keep potentially NSFW posts to our off-topic section. I don't mind slightly inappropriate humor or images that could be found on Instagram as long as it is kept out of the Tacoma and overland discussions. Use good taste and while I don't mind the occasional curse words either, please do not use them in a derogatory way toward a member, their truck, a brand, or anything else. Slander and racial slurs are not allowed with no exceptions.
At this time, I do not feel the need to make this list of basic rules any longer than this. We have a history of great behavior between members and seldom need to moderate posts. I do however reserve the right to update these rules as necessary and moderators may take disciplinary action on your account when they feel it is necessary, usually with a warning first.
We are all adults here I and just ask you use your common sense when engaging in discussions. Don't attempt to circumvent these rules in some clever way. Loopholes are immature and immediately reveal your questionable integrity, so don't bother!
HOW TO SUPPORT TACOMA3G.COM
Tacoma3G.com is, and always will be, privately owned. I did not create this forum to eventually sell it off to some major company that buys forums and ultimately ruins them, which I see happen often. I pay for the monthly server costs, yearly software and domain fees, and advertising fees out of my own pocket. If you wish to, there are two ways you can help me:
You can send a donation of an amount of your choice via PayPal. I will mail you a Tacoma3G sticker and you will then forever have a blue username and a "T3G Supporter" banner in all of your posts to show that you made a donation. This is a one-time payment but I still have to pay for the server each month so making multiple donations throughout the year is greatly appreciated. Funds made from donations are always put back into the T3G, whether it be paying to keep it online, giving away products, or creating T3G merchandise. Donations can be made here: https://tacoma3g.com/account/upgrades
You can share the Tacoma3G.com link to friends and other Tacoma owners on your Facebook, Instagram, and other social media pages. Putting the link to your build thread on your truck's Instagram page is not only a way to bring new members to the forum but also helpful for you to quickly show people the modifications you are running. If you are a YouTuber, you can also link to the forum in your video description or mention Tacoma3G in the video itself. A community like this works best with participation, so the more members we have, the more input we'll have in our discussions, and then the ideas, knowledge, and other resources available to everyone will grow!
DISCLAIMERS
Tacoma3G.com and associated social media pages are in no way affiliated with Toyota Motor Corporation.
Tacoma3G.com uses basic cookies to remember your account preferences and forum settings: https://tacoma3g.com/help/cookies/

Tacoma3G.com is not responsible for your transactions with other members when buying, selling, or trading products. If an issue does arise during a transaction, please let me or one of the other staff members know so we can take disciplinary action on their forum account as necessary. You will need to deal with your funds or product with your payment provider on your own.

Everything posted to Tacoma3G.com is public. Do not publicly post email addresses, phone numbers, or mailing addresses, unless they are for your business and you want them visible to anyone.

Everything mentioned in this thread is subject to change as needed.
Please "like" this post so I can roughly know how many people took the time to read it.
Last edited: