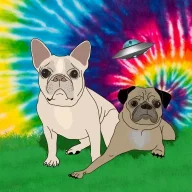 = IX • Paragon
Badministrator
T3G O.G.
Messages

5,835
Location
First Name

Tyler
Military

Marine Corps (Vet.)
Build Thread
T3G Member

#1
I calls them howz I seez 'em
I'll be honest, it gets stressful sometimes. It's been a little over two years that I've been doing this and I'd be lying if I said I haven't considered giving up a few times.
I think the thing that discourages me the most is the fact that we have over 6,000 members but a majority of them have never made a post. I just find that odd. Why bother joining if you'd literally never revisit the website after you created the account? We don't bite!