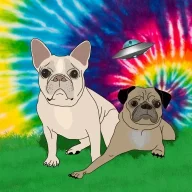 ✓ • Mythical
Badministrator
Messages

6,367
Upvotes Recieved

10,500
Location
First Name

Tyler
Truck Year

2017
Truck Color

Quicksand
Truck Grade

Off-Road
Cab & Bed

Double Cab, Long Bed
Transmission

Automatic
T3G Member

#1
Below is link to the official the service manual for the 3rd Generation Toyota Tacoma. You can find torque specs and every other thing you could ever need for maintenance on your truck in this bad boy.
https://tacoma3g.com/3rdGenTacomaServiceManual.pdf

Note: This file does work, but it's a huge file and takes a long time to load. It can take 2 to 8 minutes to show (depending on your internet). Just leave the page for a bit and it will populate.
My plan is to pull the most useful information from this and put it into a fancier spreadsheet that is easier to find and read on the forum. Until then, here is the .pdf file (hosted on our server).
For search purposes:
2016 Toyota Tacoma Service Manual
2017 Toyota Tacoma Service Manual
2018 Toyota Tacoma Service Manual
2019 Toyota Tacoma Service Manual
2020 Toyota Tacoma Service Manual
2021 Toyota Tacoma Service Manual