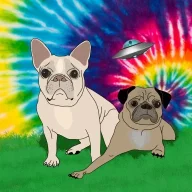 T3G Level: Legendary
Badministrator
T3G O.G.
Messages

4,591
Location
First Name

Tyler
Military

Marine Corps (Vet.)
T3G Member

#1
At 27 total votes, which is the highest voted photo of the 3 contests so far, congratulations to @PNWTacoma on winning our March 2020 Rig of the Month contest!


Alright, does anyone else think the post-apocalyptic vibe in this photo is oddly relevant right now? Is this Tacoma the last thing standing after a virus wiped out the rest of the world?
@PNWTacoma
, enjoy your $50.00 gift card to
Amazon.com,
T3G patch
, and
T3G sticker!
Your photo will also be in the sidebar of the forum homepage until it is replaced by next month's winner, and you're going to get some special username flare. Lastly, I will feature your truck on the T3G Instagram today.
As for everyone else, this contest will be occurring every month and as long as you haven't won within the last 6 months, you're free to enter each month! The next one will be open for submissions on April 10.